4 päivää ..
Kyllähän minä rakastan perinteistä joulua perheen kanssa, syöden mahat täyteen
herkkuruokia ja suklaata, juoden kuppi toisen jälkeen glögiä.. Rusinoilla totta kai.
Mutta mitäpä jos joskus tehtäisiinkin vähän eri tavalla kuin aina ennen ?
Olen jopa vähän unelmoinutkin siitä, heti kun päästiin viime joulun ohi aloin jo haaveilla
lomasta jossain muualla. Vain minä ja Samuli. Etsin jopa jo lentolippuja ja hotelleja!
Mutta perhejoulu on niin tärkeätä pikkuveljelleni ja siskonpojille, että tämä tulee olemaan
vain unelma.. Voin sentään kertoa teille kohteet jotka mielessäni jo siinsivät.
- Ensimmäisenä ajattelin Riikaa. Olin siellä äidin kanssa huhtikuussa 2011.
Olisi ihana kokea vanhan kaupungin kivikadut uudestaan talviaikaan. Kaupat olivat mahtavia,
pikkukahviloista sai edullisesti herkullisia kakkuja! Olen lukenut paljon Riikan joulumarkkinoista
ja löysin myös paljon todella kauniita kuvia jouluvaloin valaistuista merkkirakennuksista.
Alla Mustapäiden talo. Jep, se on ihan oikea nimi.
- Toinen vaihtoehtoni oli jokin lämmin ja aurinkoinen paikka. Olen alkanut jo saada tarpeekseni
tästä kylmyydestä ja pimeydestä, enkä taida olla ainut Pohjoismaalainen. Kohde ei saisi myöskään olla täynnä suomalaisia (kuten Turkki, Kanariansaaret jne), niitä kun tulee nähtyä ihan kotimaassakin.
Minua on aina kiinnostanut pieni saari Euroopan ja Afrikan välissä, Malta.
Kuulin siitä ensimmäisen kerran alakouluikäisenä kun ajattelin kielikurssille osallistumista
(nehän vain ovat hurjan kalliita joten eipä tullut lähdettyä) ja se tuli uudestaan mieleen nähdessäni pätkiä MTV Isle of Malta-tapahtumasta. Löysin paljon upeita kuvia turkoosista merestä ja
kauniista vanhoista rakennuksista, sekä jonkin verran lisätietoa Maltasta matkakohteena.
En ollut tosin tullutkaan edes ajatelleeksi, ettei sinne välttämättä pääsisi suorilla lennoilla,
ne kun loppuvat elokuun paikkeilla. Matka kestää 6-7 tuntia yhdellä välilaskulla,
Ei sillä että matkan pituus minua haittaisi, jos määränpäänä on jotain tällaista..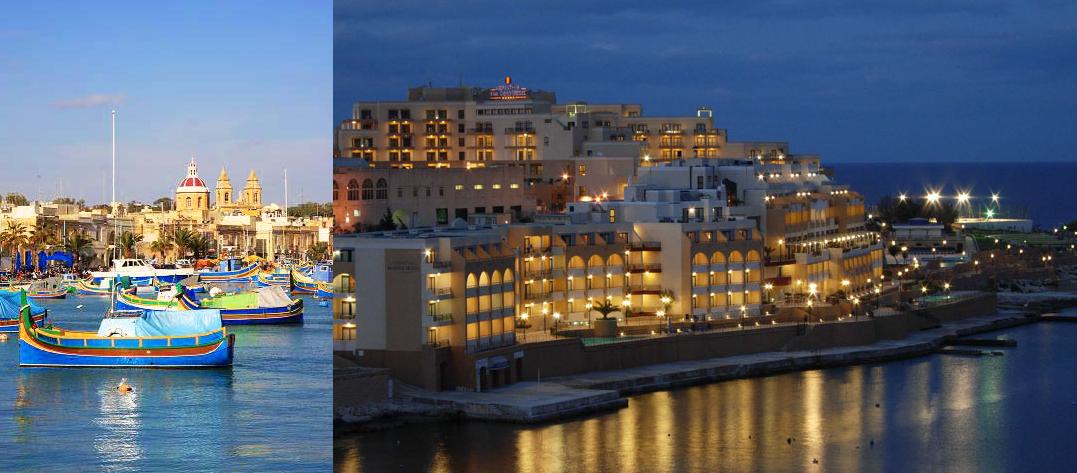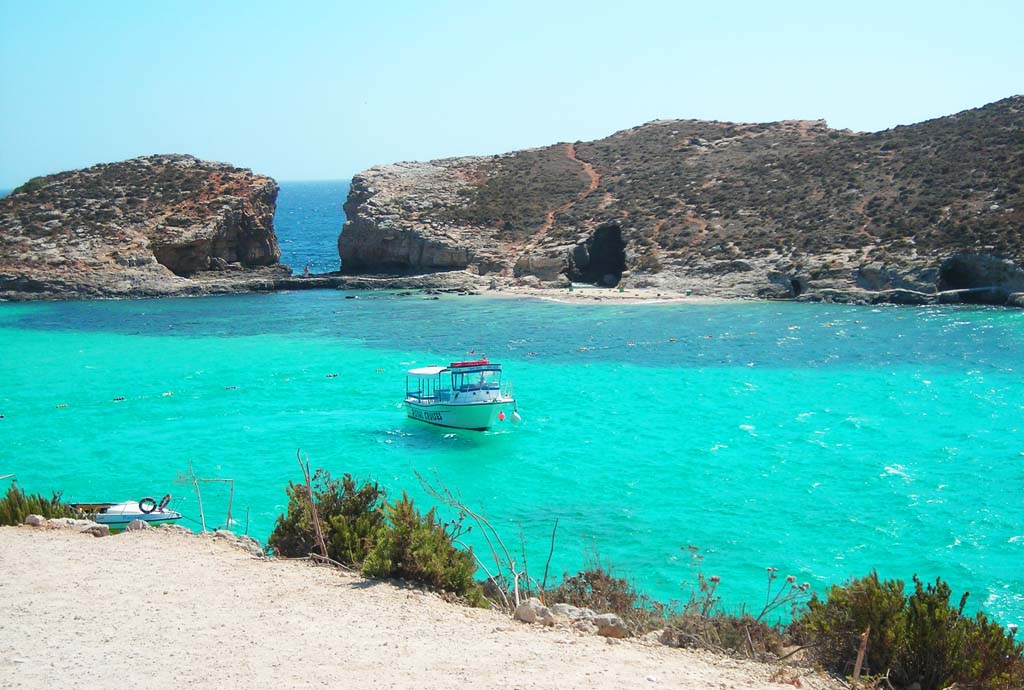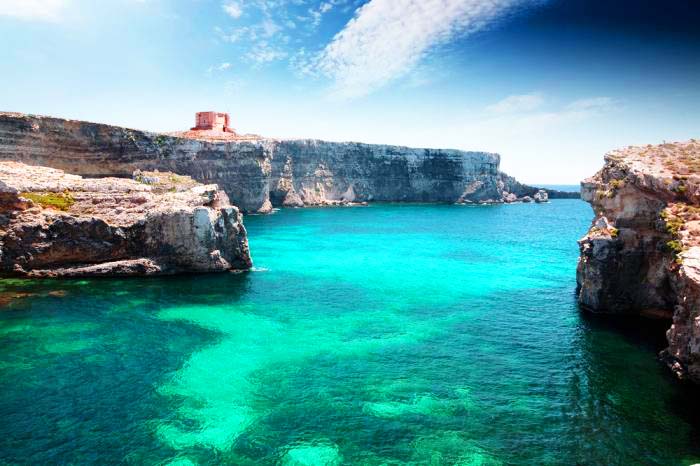 Onko joku teistä käynyt kummassakaan,
tai on aikeissa matkustaa ulkomaille ?
Ketkä ovat käyneet Maltalla, houkutelkaa toki minua (/meitä) lisää,
ja kertokaa matkastanne vaikka kommenttiboxissa ! :)
To see translation,
TRANSLATION:
4 days left..
I do love the traditional Christmas, spent with your family and eating loads of
good food and chocolate, drinking "glögi" cup after cup.. With raisins, of course.
But what if we did things differently some time ? I've been dreaming of that actually,
right after last Christmas I started to dream of a holiday somewhere else. Just me and Samuli.
I was even searching for plane tickets and hotels already ! But family Christmas is so
important to my little brother and nephews, so this will just be a dream..
I can tell you the destinations I had in mind, though.
- First I thought about Riga. I was there with my mum, April 2011.
It would be so lovely to experience the rocky streets of Old town again, this time during winter.
I loved the shops around the city, and little cafès with really inexpensive + delicious cakes!
I've been reading about the Christmas market of Riga, and saw many really beautiful photos
after doing some google-searching. The 1st picture in this post is from Riga,
House of the Blackheads is the name of that building. Yeap I'm not kidding.
- My second option was some place warm and sunny.
I've truly had enough of this coldness and darkness, and I'm sure
I'm not the only Nordic one. I don't want the destination to be filled with
Finnish tourists (like Turkey, Canary islands etc.), I get to see them at home all the time.
I've always been intrigued by Malta, little island between Europe and Africa.
First I heard about it was when I was in grade/primary school and thinking about
going to language course (but those were way too expensive) and it came back to my mind
when I saw bits of MTV Isle of Malta-event. I surfed around a bit and found tons of gorgeous photos
of the turquoise sea and beautiful old buildings, and sites telling more about it as destination.
In the Finnish version of my text is a
link
to a blog post about transportation choices to Malta.
I'm not going to translate the whole text, especially since the travel info is from Helsinki to Malta. :)
But it would take 6-7 hours for us to get there, with one change in Amsterdam or London.
***
Have you been to either of these destinations,
or planning to travel somewhere else ?
Those of you who have been to Malta, feel free to tempt me (/us) even more,
and tell all about your vacation at my comment box or something ! :)